Sending a message with, for instance, the name of the recipient in the message, is more personal. For instance:
Hi, your product is ready.
Or
Hi Dennis, your product is ready.
You can just feel the difference when reading both messages.
Implementing this is very easy.
Open SMS Mailer. Go to:
Mailing
New
On the bottom of the screen, you will find placeholders. Click on a placeholder to add it to your message.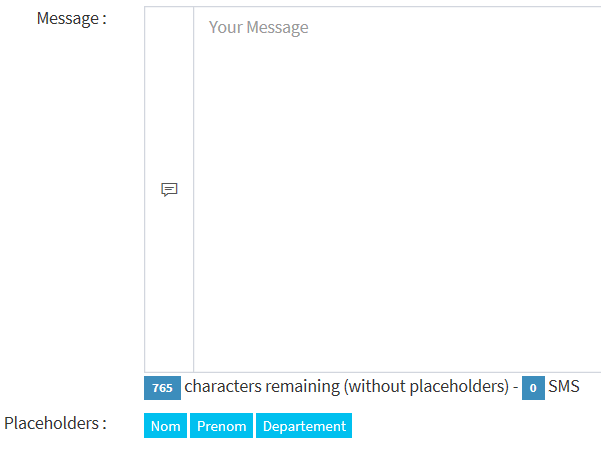 You can add other custom fields/placeholders by going to Settings > Custom Fields.
The information is coming from your contacts, so if you are going to test this, make sure you have at least a few contacts/groups defined in Portal.