Templates are an easy way to re-use texts, without having to retype them every time. For example, if you send out appointment reminders every day, you can create a template called "Appointment". Selecting that template when creating your mailing will automatically fill in your message.
To create a template, open the SMS Mailer, and go to Settings > Templates.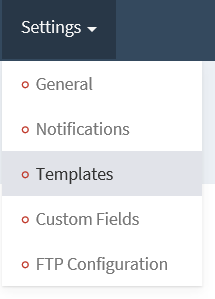 You will now get a list of templates that you already created. To add a new one, click "Create template".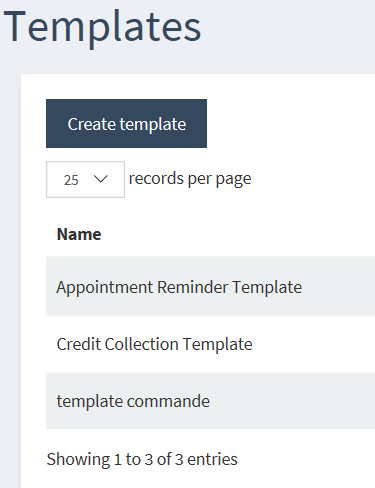 Now, fill in the necessary fields for you new template. You can also use custom fields to make your text more dynamic.
Once you have saved your template, open a new mailing screen. You'll see a button "Template". It's default setting is "No".

Activate it and select your newly created template:

You will see that your text message will be filled in automatically.