Message API comes with a powerful web interface allowing to have an overview on the Message API activities.
Dashboard
The dashboard reports SMS activities filtered by period and Application.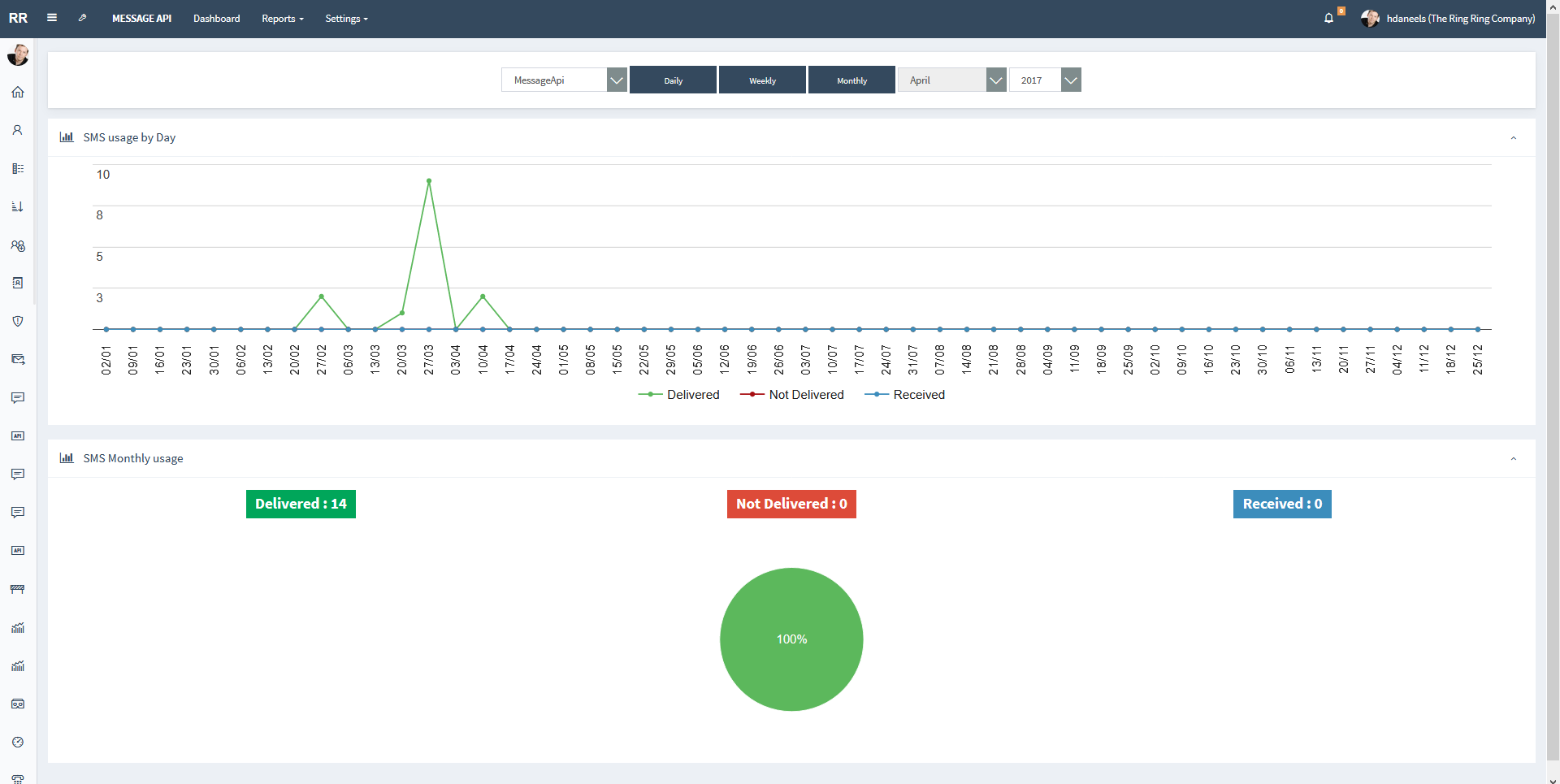 Reports -> Messages
This section lists Messages exchanged by the Message API.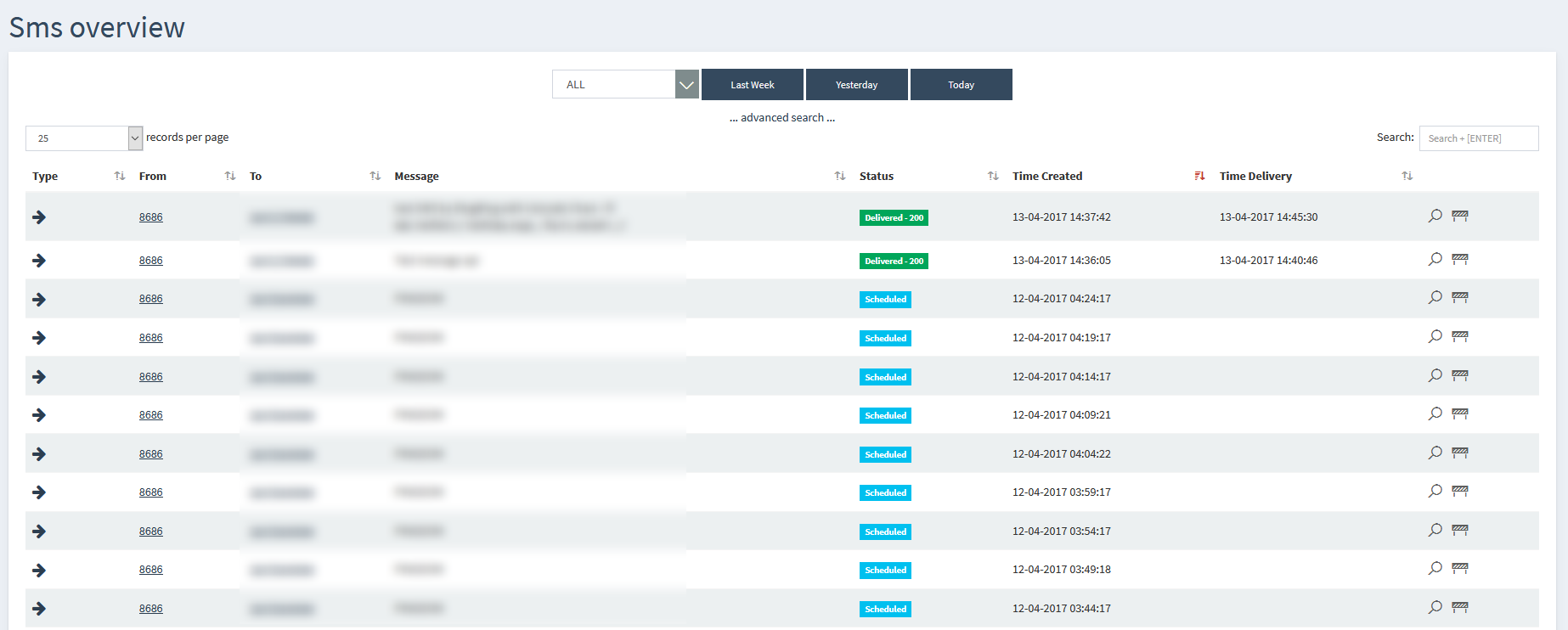 The Blacklist button adds the phone number in the Blacklist.
Details button opens a new page displaying additional information off the message.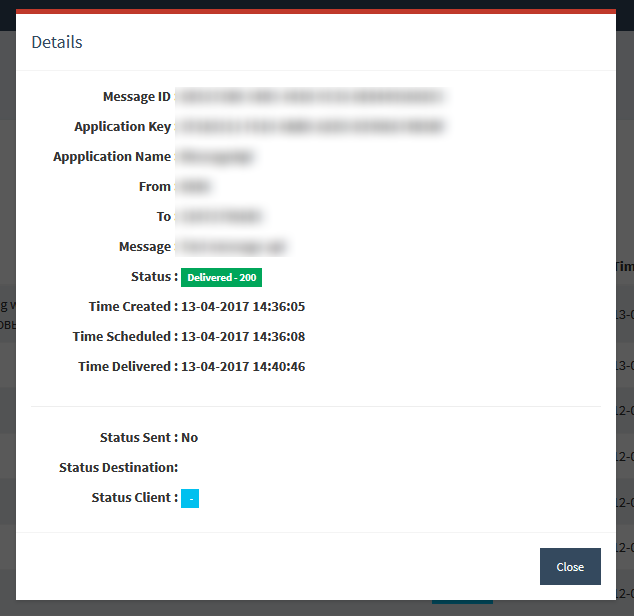 Reports -> Logs
Debug Mode

Debug Mode must be activated in Settings to displays the logs
Logs page shows all API requests received and sent by Message API.

The detailed page information provide more details on the request and response provided by the Message API, including request, response, user agent, etc.