When you check out your reports, sometimes you can see that some of your SMS's where sent from a different shortcode, like 88888 or SMS88888. Why is that?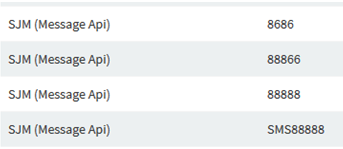 In an effort to create the most optimal route for international traffic, we sometimes use these shortcodes to ensure delivery. Some countries expect certain formatting of the shortcode. For example, some countries require there to be alphanumeric characters in the sending number, hence the "SMS8888" number.
These shortcodes are different in "name" only. You will be invoiced at the same rate as your usual shortcode.