There are many reasons to schedule a message, but let's take the example of sending out a "happy holidays" message. In this example, I will be using the internal directory (contacts) of the SMS Mailer, but you can take the exact same steps when using a file to sending your message. See sending with a file for more information on that.
First, open the SMS Mailer and start a new message (Mailing > new).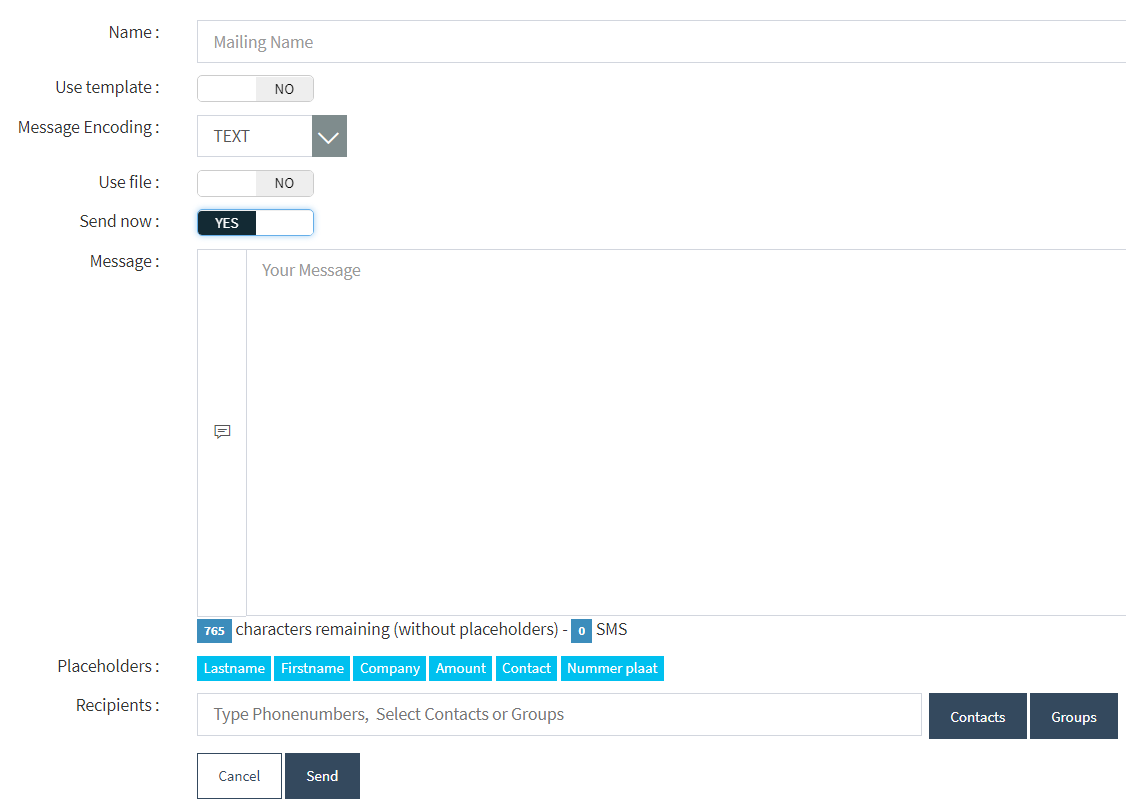 Let me take you through the steps:
1) Name: fill in a name for the mailing, like "Holiday wishes 2017"
2) Send now: change this to "No". You will now be able to choose a date and time

3) Write a message. Don't forget to use the placeholders to make your message even more personal.

4) Add the contacts or groups that you want to send to
5) Press send
Your message will now go out on the 25th of December, at 14:00. This is the local time here in Belgium, so keep that in mind if you are scheduling messages to other countries.